As we entered 2019, Siepe identified several key areas of focus: grow our client relationships, improve internal processes, hire more industry talent, and deliver exceptional and consistent client experiences.
Initiatives were created for each of these targets to facilitate our primary purpose and achieve our greatest potential. The results exceeded our predictions. We enjoyed a year of growth and look forward to even greater results in 2020.
We want to say THANK YOU to our clients, partners and the Siepe team for helping to make 2019 a record year.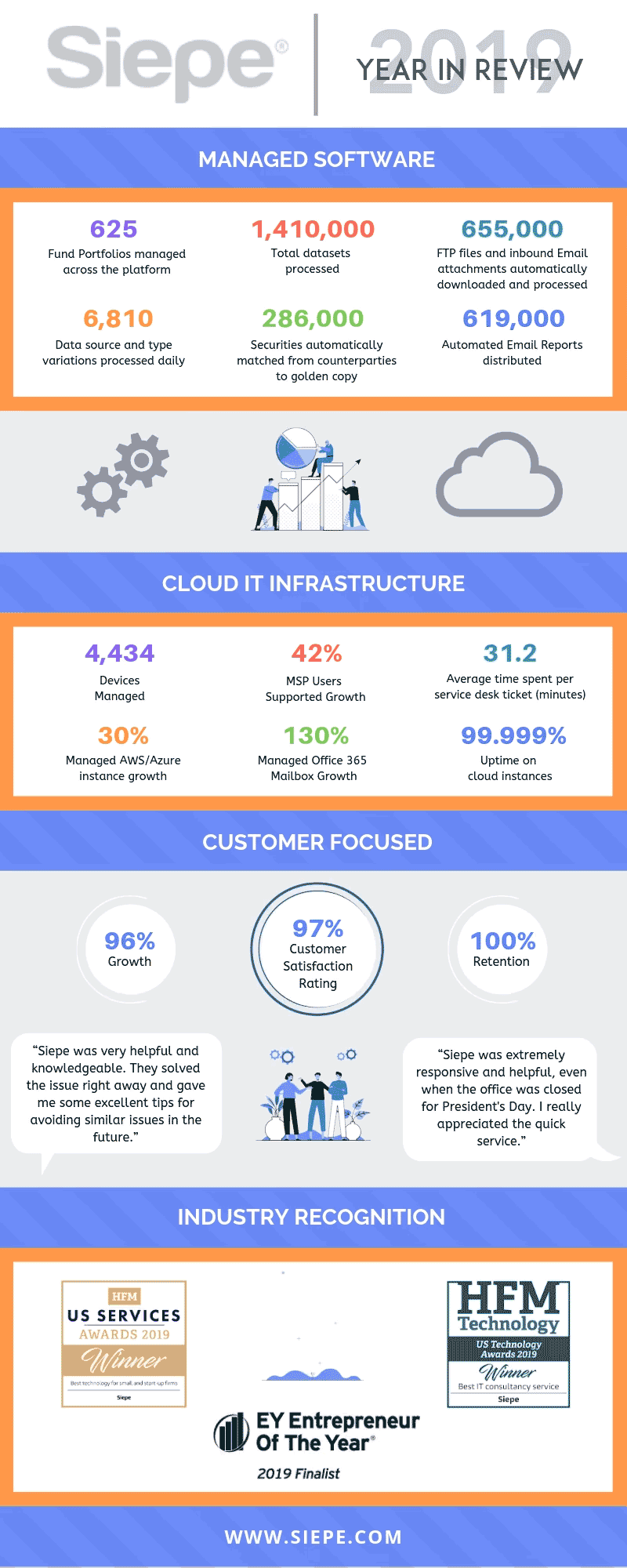 To read more Insights by Siepe, follow us on LinkedIn.