As the industry continues to evolve, so do investor demands, portfolio managers' preferences and compliance requirements. That's why Siepe has implemented a number of middle-office capabilities that support the entire portfolio lifecycle, from trade processing and asset administration to monthly and quarterly reports and reconciliations. By leveraging an established, trusted technology platform and dedicated service team, Siepe is enabling investment managers to make better, more informed investment decisions to scale their business.


Position & Data Attribution Reconciliation



Payment Reconciliation & Distribution
Gain control of your portfolio data and reach decisions faster and with more confidence. Siepe's portal provides multiple views across portfolios with varying dimensions of detail – fund strategy, asset level detail, cash and position activity, and portfolio compliance testing.
DASHBOARD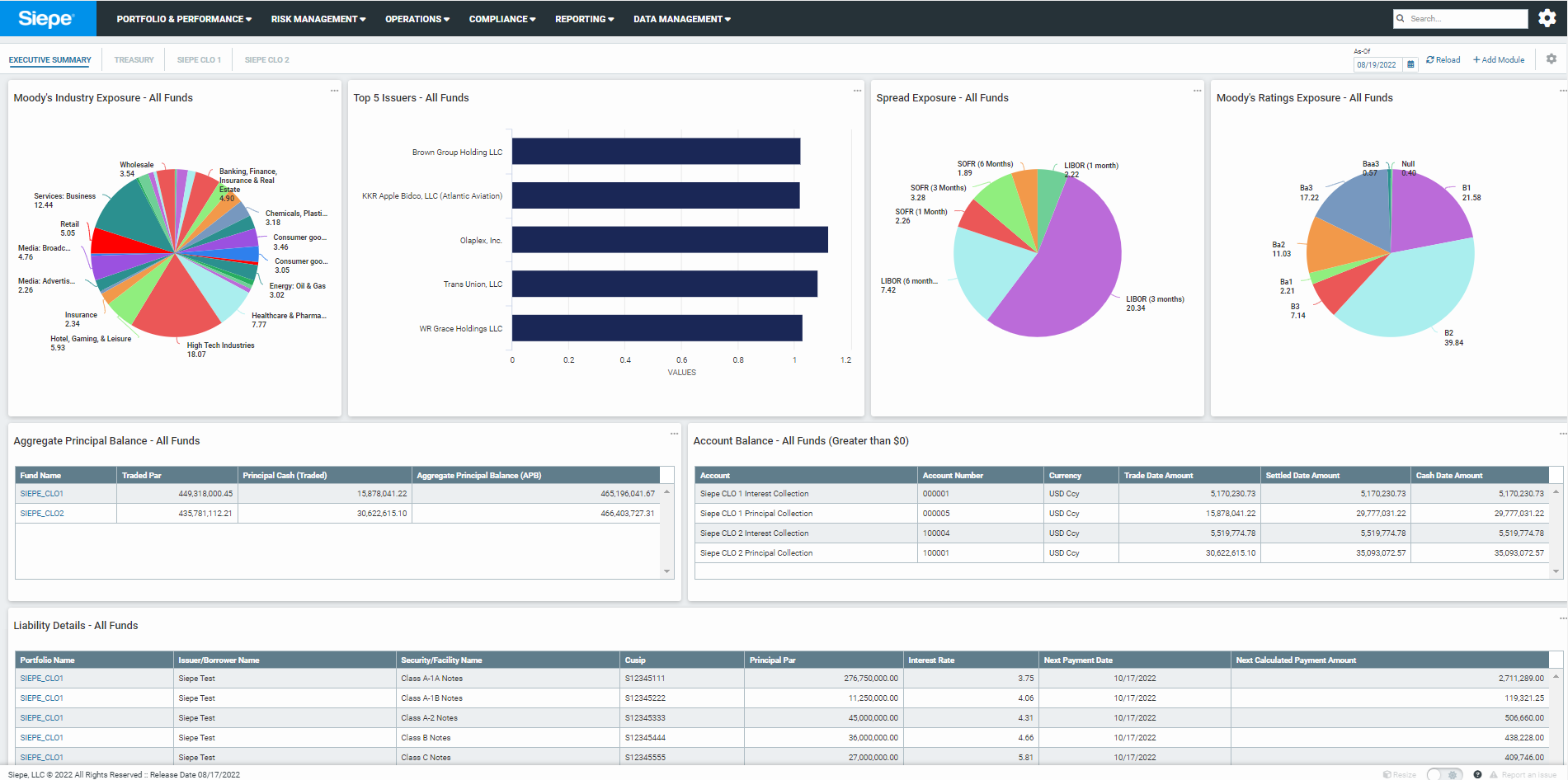 COMPLIANCE DASHBOARD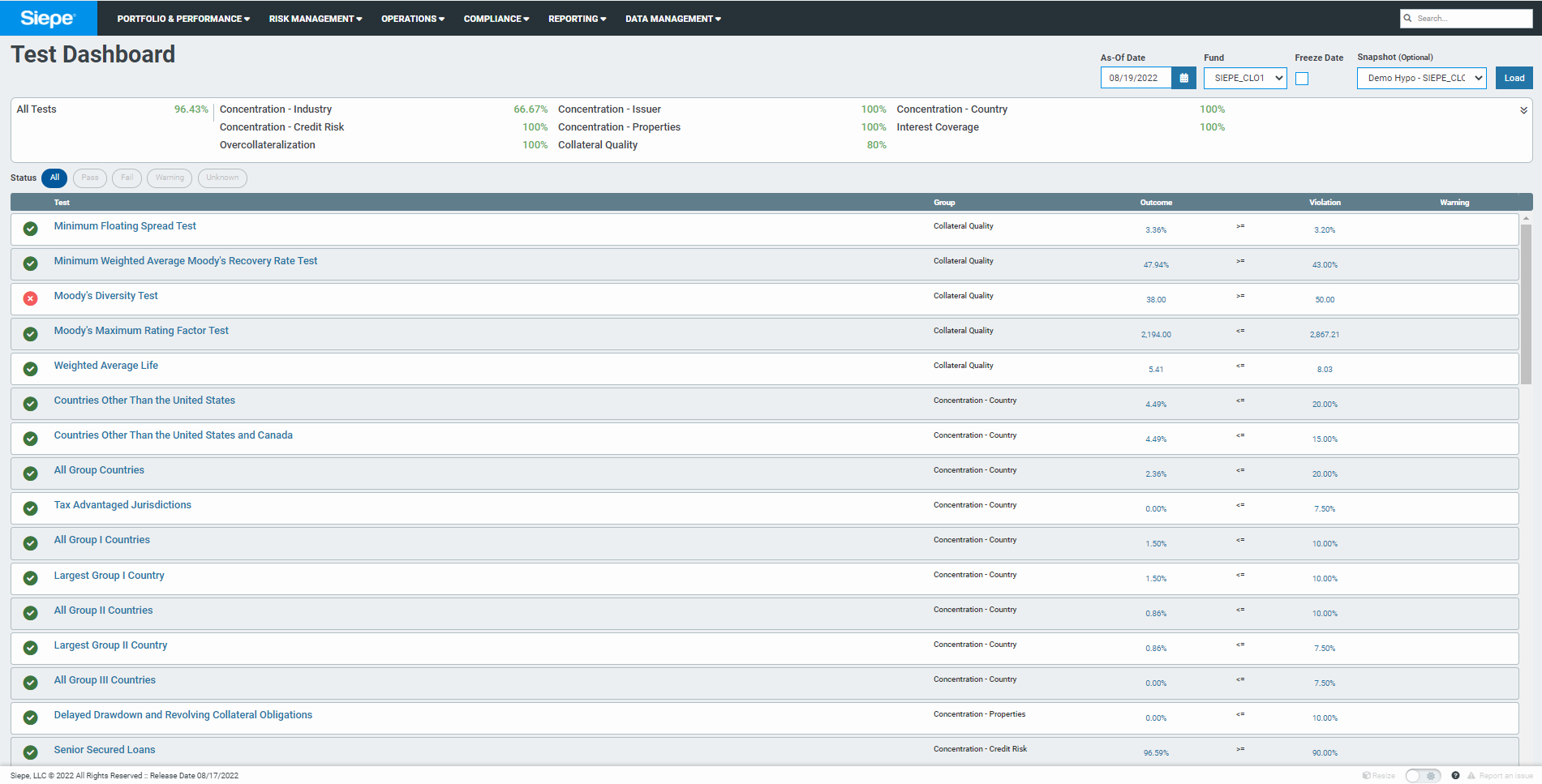 Receive daily reporting from Siepe's middle-office team that reconciles end-to-end data attributes and cash transactions from third parties. Gain confidence in your beginning and end-of-day cash balances. Day-over-day changes on loan attributes and test results are circulated daily for easier month and quarterly tie-out processes. Run hypothetical trade scenarios through the portal to see pre- and post-trade results.
HYPOTHETICAL TRADE TEST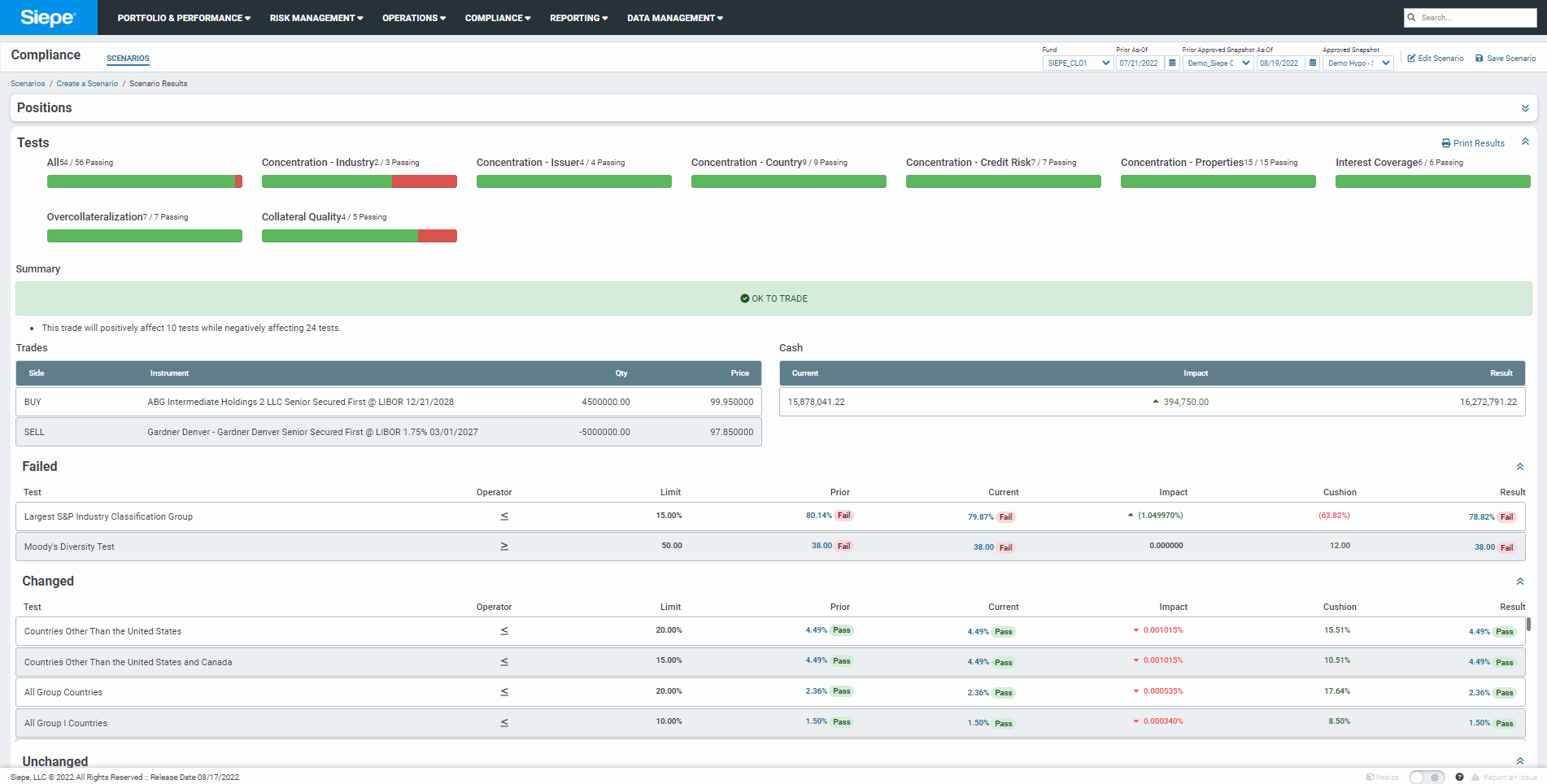 Siepe's software allows for automated reconciliation of positions, asset attributes, cash activity, compliance test results, monthly/quarterly reporting and waterfall calculations. Siepe also allows clients to follow break resolution through an online dashboard.
CASH RECONCILIATION MODULE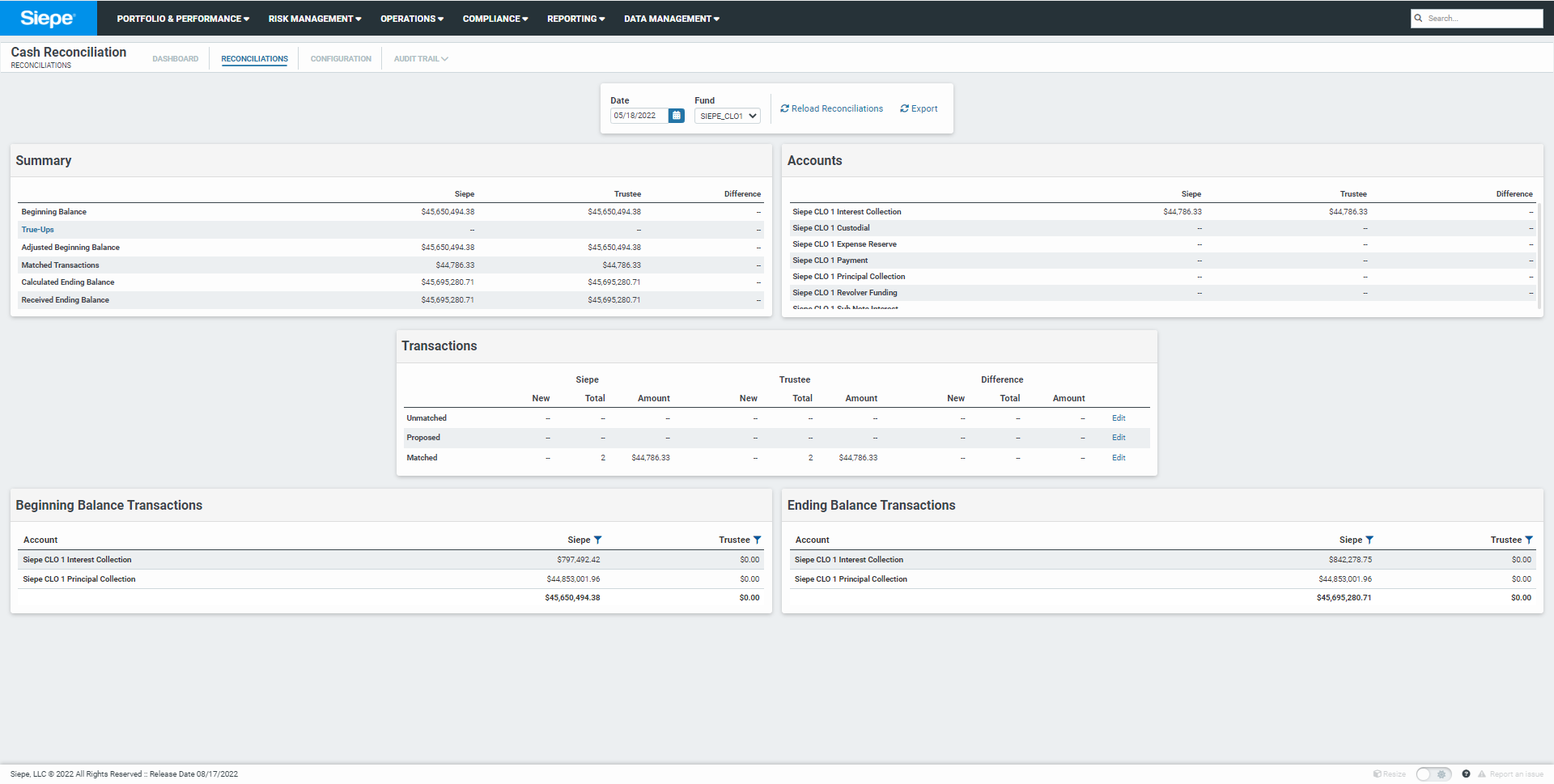 POSITION RECONCILIATION MODULE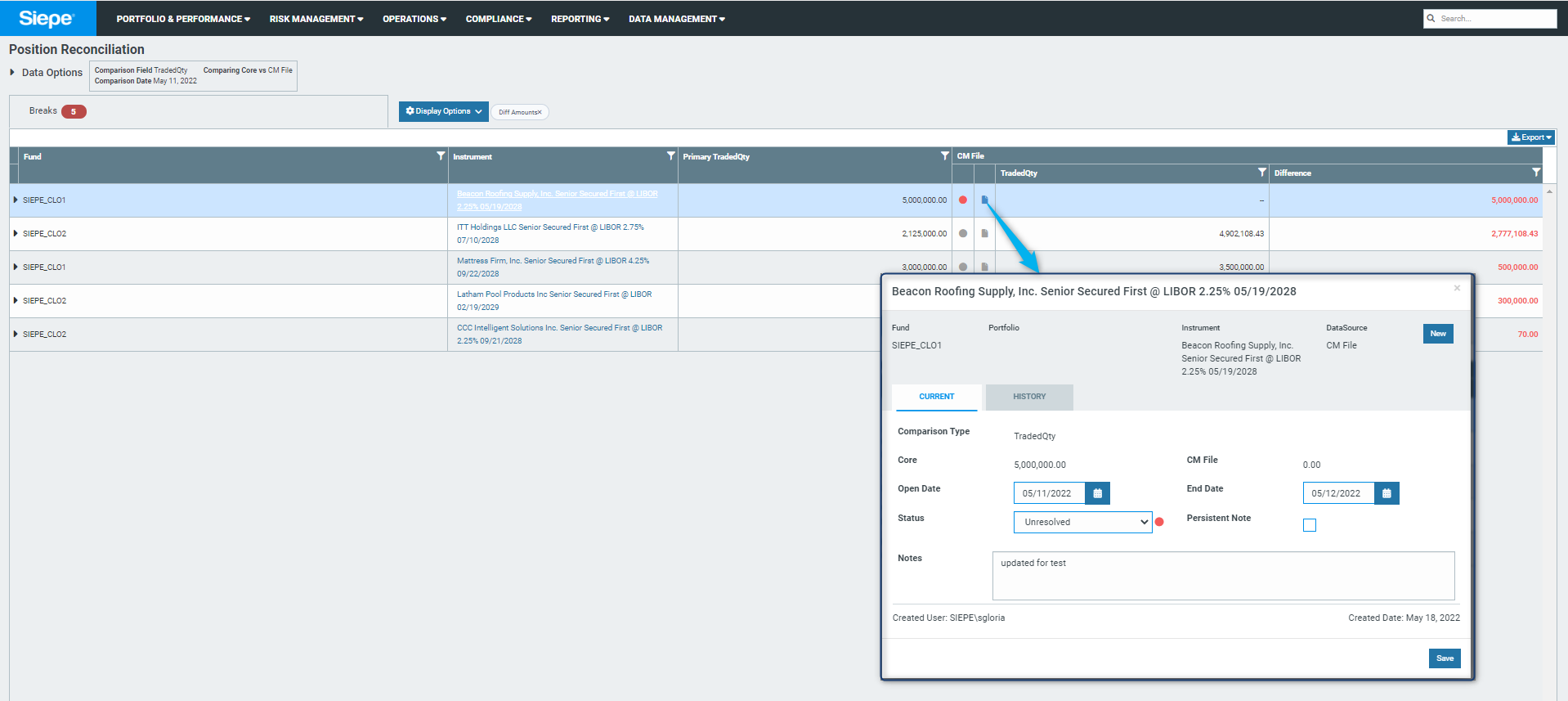 Siepe's loan settlement team has extensive knowledge and understanding of LSTA/LMA settlement documents. Gain the confidence you need that Siepe will handle all trade documentation and execute settlements promptly and efficiently. Receive trade status reports with comments on where trades are in the process as we push for faster trade execution.
Siepe seamlessly consumes trade feeds from the portfolio manager and will reflect trade versus settled cash balances across portfolios. Ensure third parties reflect position and balance updates in our daily tie-out process to ensure your portfolios reflect the correct par amounts per position.
Process agent bank notices and reconcile actual versus projected cash. Proactively follow up with third parties and agent banks on any data breaks. Siepe will track asset attributes and reconcile against third parties to ensure all data is accurately reflected in our system.
ISSUER AND INSTRUMENT PAGES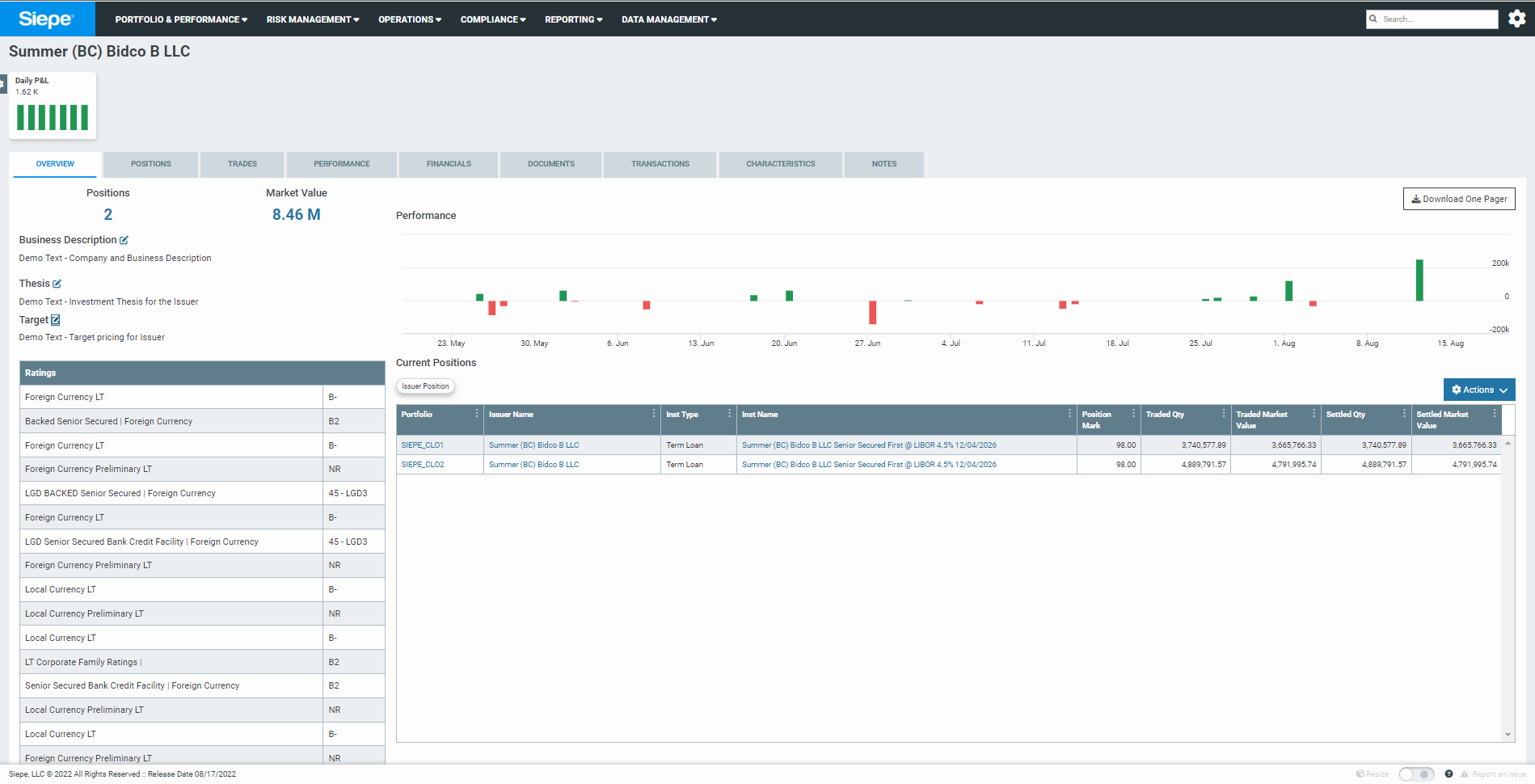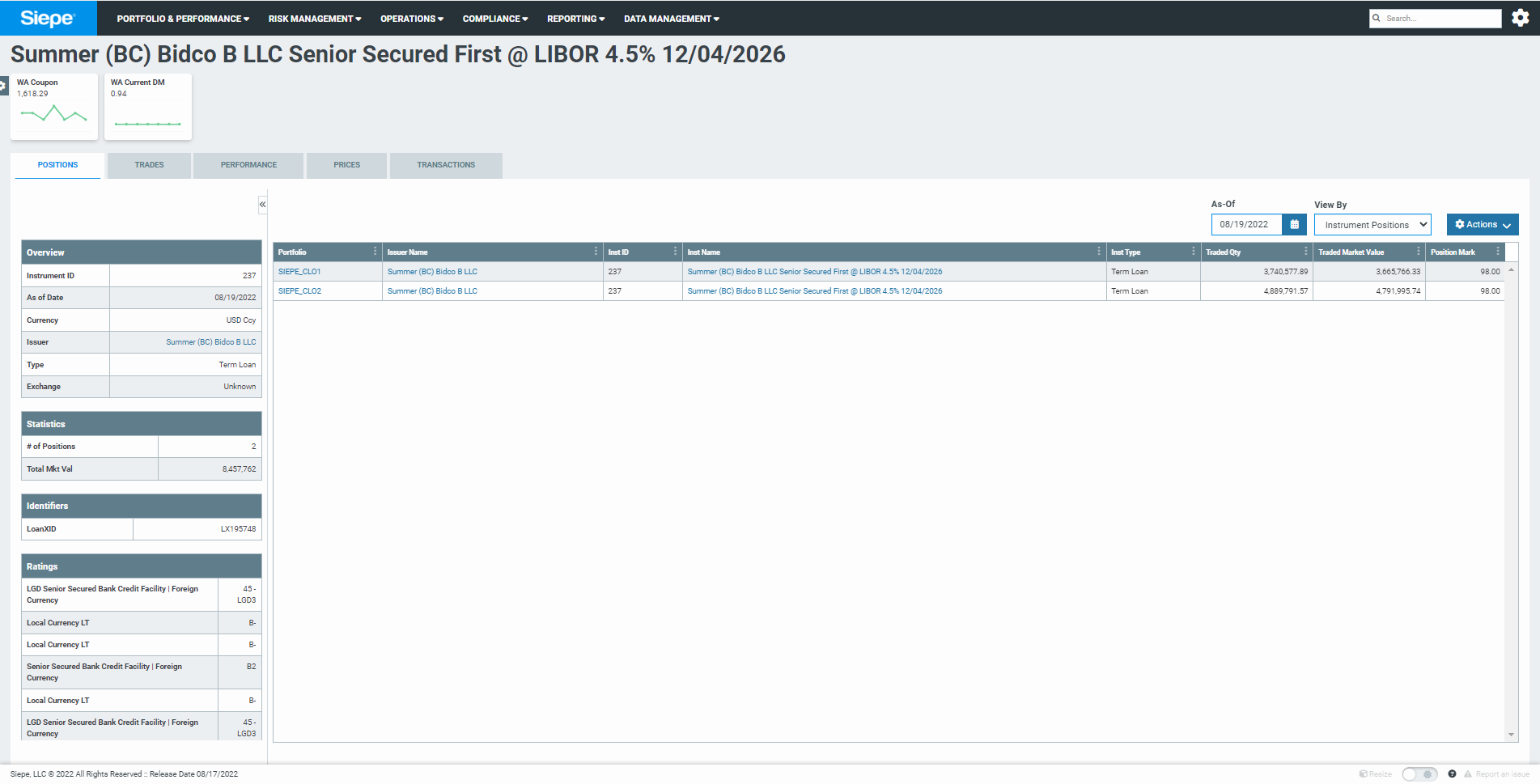 CLICK-THROUGH FROM TRANSACTION TO NOTICES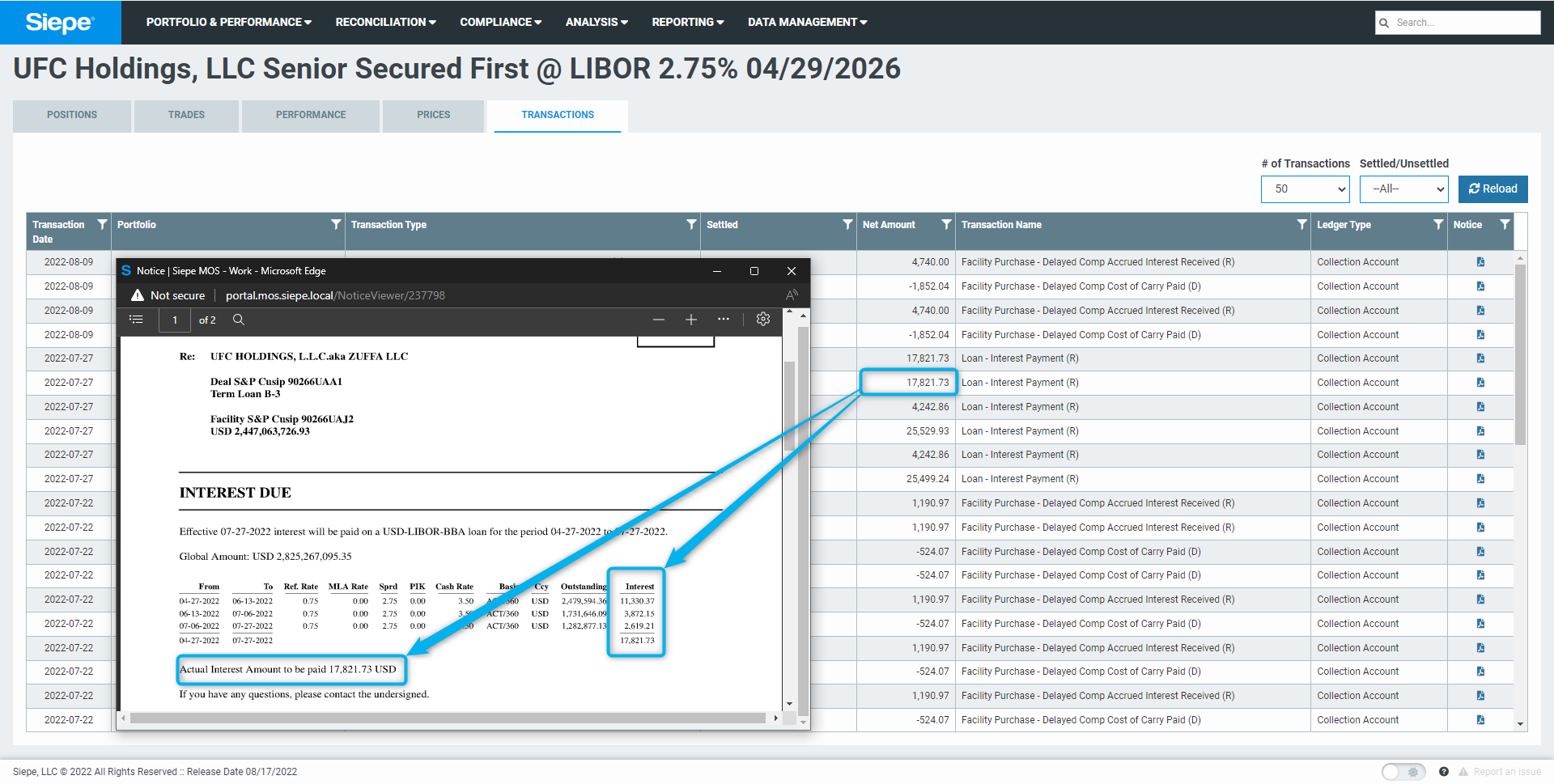 Middle Office Add-On Services
Order Management System and Trade Capture
Automated Direct Lending and BSL Financial Data Extraction
Expense Management and Allocation Tools
Workflow Monitor and Data Feed Monitoring
Investment Thesis/Tear Sheet Templates
Interested in learning more?
Download the product sheet for more information. 
"*" indicates required fields