Eliminate manual
processes to optimize
investments
Siepe automates the process of extracting and organizing data from private and public company financial reports, allowing managers to quickly evaluate the health of their borrowers without waiting for analysts to manually spread financials.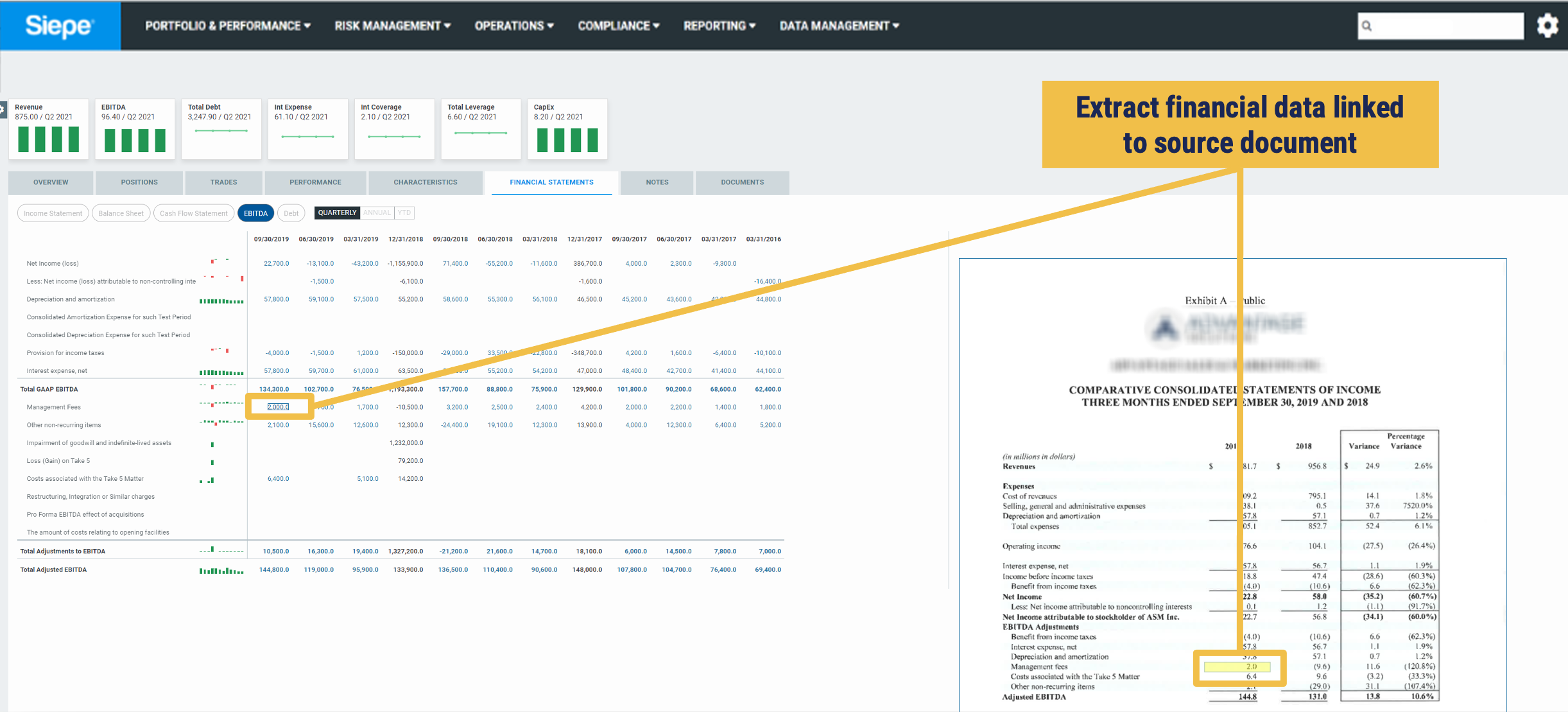 COMPREHENSIVE STATEMENT COVERAGE
Gain full transparency into the financial data sets across individual businesses and portfolios, including adjusted EBITDA, capital structure amounts, trends, and outlier detection
CUSTOM FINANCAL PRESENTATIONS
Create custom financial statements specific to individual investment managers by defining their preferred financial calculations (eg. leverage ratios and percentages)
DERIVED PERIODS CREATED WHERE NUMBERS NOT REPORTED
Create Q4, LTM, YTD using advanced algorithms that add/subtract the appropriate periods (eg. Annual audited amount – Q3 YTD = Q4)
Interested in learning more?
Download the product sheet for more information. 
"*" indicates required fields