We are thrilled to announce that Siepe has won Best Portfolio Management System (PMS) in the Fund Intelligence Operations and Services Awards 2023, presented at the Metropolitan Club in NYC on February 16, 2023. These awards highlight and celebrate the outstanding skills and talents of the vendor community servicing the complex and evolving needs of asset managers and their clients.
Siepe was recognized for delivering scalable technology that accommodates growth, with customizable software solutions that provide affordable portfolio insights through its single pane of glass portal.
"We are honored to be rewarded for our hard work in helping asset managers leverage their data to understand the drivers of fund performance," said Michael Pusateri, CEO and Founder of Siepe. "Our mission is to offer transformative software solutions that provide clients and internal teams with true visibility into their portfolios and technology stack to help them make more informed, strategic investment decisions."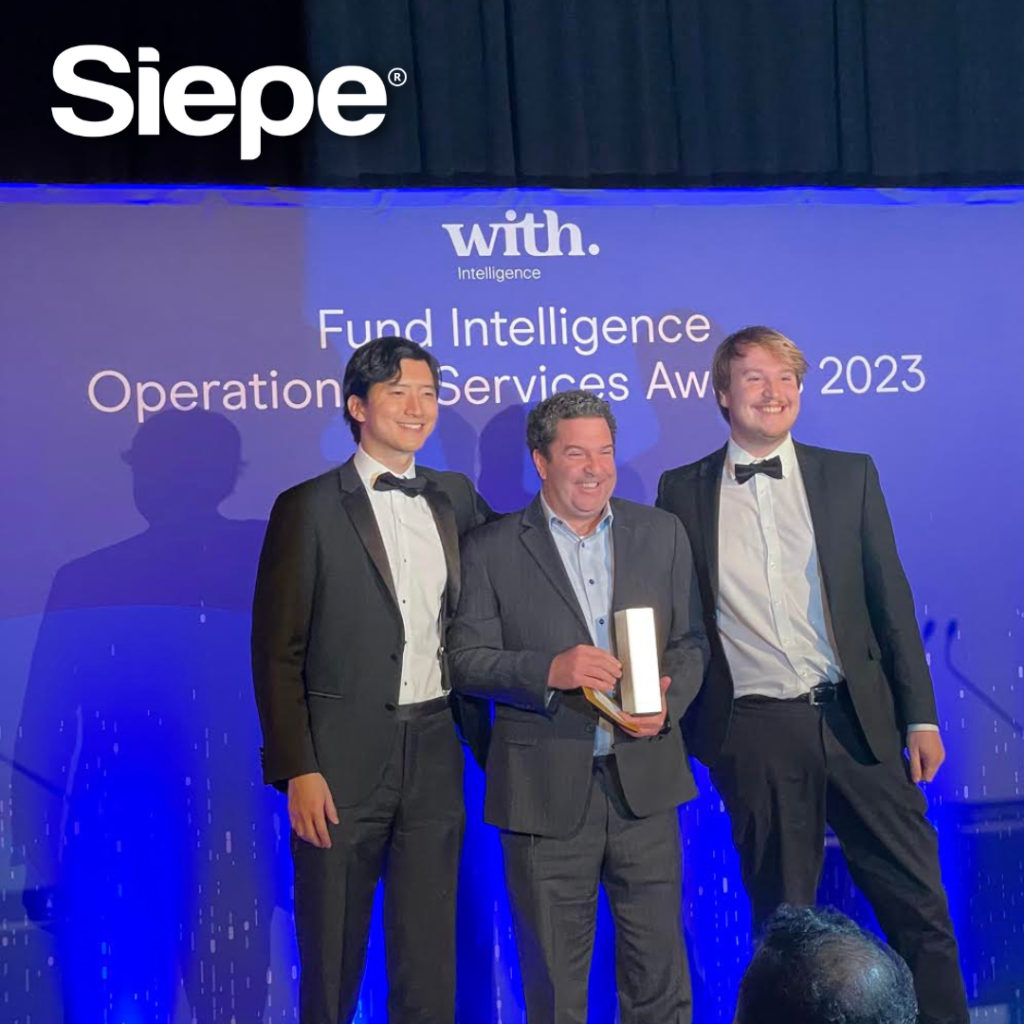 Over the past year, Siepe implemented several middle-office capabilities to better support the entire portfolio lifecycle, allowing managers to navigate the volatile and evolving financial landscape more easily. These capabilities range from trade processing and asset administration to monthly and quarterly reports and reconciliations. 
To find out more about Siepe's award-winning Portfolio Management Software, click here.
Congratulations to all of this year's winners!